Diabetes is a common condition affecting approximately 537 million adults worldwide, and that figure will likely increase by at least 100 million in the next five years. The condition causes several health problems amongst adults starting from 20 years of age and a plethora of ailments in general.
But with so many hospitals, clinics, and medical centers in Dubai, it's challenging to determine the best choice for diabetes patients. While diabetes doctors offer proper treatment, they might not always be the right choice for your condition. But don't worry; we've already researched the top 5 diabetes doctors in Dubai and will list their information below.
What Is A Diabetes Specialist Doctor?
You might be wondering, what is a diabetes specialist doctor in the first place? Well, the most typical kinds of diabetes specialist doctors are called diabetologists, and they specifically treat diabetes-related patients. So if you were wondering which doctor to consult for diabetes, you have your answer.
Diabetologists are experts in treating diabetes type 1, type 2, prediabetes, and gestational diabetes while having immense knowledge of general medicine as well. They often coordinate between several medical departments like ophthalmologists, podiatrists, renal physicians, and nurses to monitor and treat a diabetes patient.
On the other hand, there are also doctors trained in endocrinology that practice a specific area of medicine that revolves around the human biochemical process. This includes knowing how your metabolism, energy flow, and body transformations work.
Most people don't know that it takes a long time to become an endocrinology doctor or a diabetes doctor. Some endocrinology doctors have admitted it took them more than ten years to officially become specialists.
Candidates need to attend four years of college and then another four years of medical school; that's eight years just spent on educational training. After that, they must gain experience by treating people in clinics and hospitals for at least three years. Finally, they will then be able to train in endocrinology for an additional 2 to 3 years just to be good enough. And let's not forget the additional certification exam they have to take after becoming a licensed medical doctor. This brings us to another question regarding diabetes specialists; what do they do?
What Does A Diabetes Specialist Doctor Do?
Well, they can run diagnose and treat various conditions and diseases related to certain parts of your body. Diabetes doctors can keep tabs on your cholesterol and work on controlling it. They can also treat conditions like osteoporosis or other ailments related to your bone metabolism. They take care of issues related to your hypothalamus, which is the portion of your brain that determines your hunger, thirst, temperature, etc.
The adrenal glands are vital for maintaining healthy blood pressure, stress levels, and overall metabolism. An endocrinology expert can help you in case you have any issues related to them. They can also treat issues related to the pancreas, which is directly responsible for insulin production.
You might also notice that some patients receive insulin. However, this is not always the case. Which brings us to another question, When do diabetes doctors prescribe insulin?
Doctors only treat insulin for patients with gestational and type 2 diabetes. So unless you have one of these conditions, there is no need for a doctor to administer insulin treatment.
How Can I find The Best Diabetes Doctors In Dubai?
If you are confused about which doctor to consult for diabetes, we have a few solutions. Just take a look at our list of the top 5 diabetes doctors in Dubai who have advanced knowledge of internal medicine, endocrinology, and the treatment and management of diabetes. Read ahead to learn more.
Top 5 Doctors Of Diabetes In Dubai
If you're looking for one of the top diabetes doctors or diabetes center in Dubai, you should visit Dr. Milad Mansouri for a consultation. He has a solid background with a stellar education in medicine and has several years of experience in diabetes treatment.
Dr. Mansouri completed his education in 2016 at the University of Sharjah, one of the most elite institutes in the UAE. He then traveled to the UK to further improve his knowledge, choosing diabetes as his specialization. He completed all his courses with flying colors and was seen as one of the top students in his batch.
He started working in the top hospitals and clinics all over the UAE and treating patients with numerous pieces of nutritional advice for diabetes care. He has a unique method of fixing nutritional shortcomings using people's DNA, who is impressive with diabetes. He is also well-versed in providing treatment and diagnostics for hypertension, thyroid diseases, diabetes care, obesity, dyslipidemia, and diabetes, amongst other types of diabetes.
Dr. Mansouri currently owns his own clinic ' Dr. Milad Mansoori Nutrigenomics,' which is a well-respected medical facility in Dubai. Patients love his DNA-based diet plans, which have significantly helped them mitigate the effects of high blood pressure and lose a considerable amount of weight while diabetes treatment. Book an appointment with diabetes specialist for the treatment and management of types of diabetes care ( type 1 & type 2), high blood sugar and diabetes mellitus in best diabetes center.
Their Clients Says About Them
Clinic Name

GluCare Integrated Diabetes Center

Address

268 Al Wasl Rd - Jumeirah - Jumeirah 1 - Dubai - United Arab Emirates Location Map

Working Hours

Sun - Thur : 8:00 AM - 6:00 PM Fri : 8 00AM - 4:00 PM Sat : 8 00AM - 8:00 PM

Phone

042 201 570

Website

glucare.health
Dr. Yousef Said is the acting medical director of GluCare Health, a very successful and trusted medical center with some of the most talented professionals on board. His special interest lies in treating diabetic foot syndrome, but he is well-versed in diagnosing all types of diabetes.
Dr. Yousef has a solid educational background, having studied in Germany and graduating from the prestigious University of Cologne Medical School. He worked at the Vinzenz Pallotti Hospital Bensberg in Germany, where he was a key member of the gastroenterology, hemato/oncology, and internal medicine departments. Then, he went to St. Vinzenz Hospital, Cologne, to work as a diabetology and internal medicine specialist. What's more, he was also the director of Internal medicine at the American Academy of Cosmetic Surgery Hospital. Book an appointment with diabetes specialist for the treatment and management of types of diabetes care ( type 1 & type 2), high blood sugar and diabetes mellitus in best diabetes center.
Their Clients Says About Them
Clinic

Dr.Fatma Almarashi Advanced Center For Endocrinology, Diabetes And Metabolism

Address

Building 64 - Suite 4009,Block C, Al Razi Building - Dubai Healthcare City -Dubai Location Map

Working Hours

Saturday To Wednesday: 09:00 Am – 6:00 Pm
Thursday: 09:00 Am – 2:00 Pm

Phone

045 136 155

Website

drfatmaendocrinecenter.ae
Dr. Fatma AlMarashi is a highly revered figure in the medical community for her impeccable skill, care for patients, and her expertise in the field of diabetes, endocrinology, and metabolism. She is the acting CEO, medical director & consultant for her clinic, 'Dr. Fatma AlMarashi Advanced Center for Endocrinology, Diabetes, Metabolism, and of diabetes.
Not only is she an amazing doctor with in-depth knowledge of diabetes treatment, but she also has a considerable amount of experience under her belt. Patients and peers alike highly applauded her role as the previous medical director of the University Hospital. She also spent a vast amount of time coming up with various strategies for the departments of medical and physical affairs. University Hospital is one of the wings of the Mohammed Bin Rashid Academic Medical Center based in Dubai Healthcare City.
Dr. Fatma was also the chair of the Research and Ethics Committee at one of the most prestigious medical institutions in Abu Dhabi, the Al Rahba Hospital. But perhaps her biggest and most notable achievement is the founding of the UAE National Diabetes Control Committee, a feat she is quite proud of diabetes care providing to patients. Book an appointment with diabetes specialist for the treatment and management of types of diabetes care ( type 1 & type 2), high blood sugar and diabetes mellitus in best diabetes center.
Their Clients Says About Them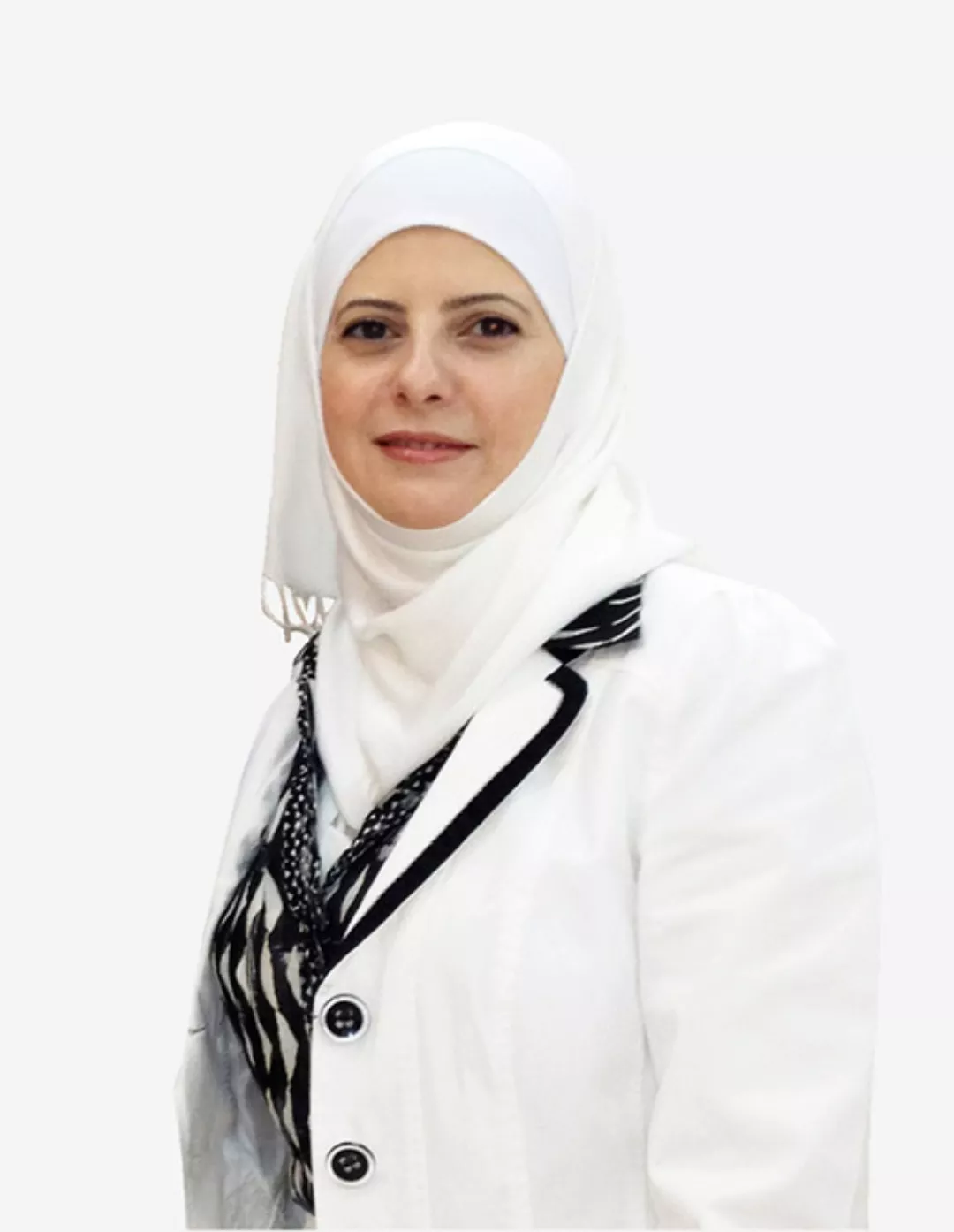 Clinic Name

BOSTON DIABETES & ENDOCRINE CENTER

Address

Villa 10, 5B Street Jumeira Road-Dubai Location Map

Working Hours

Monday – Saturday : 9.00am to 6.00pm
Sunday : Closed

Phone

043 805 555

Website

bdec.ae
Dr. Ghada Aoun is the medical director and specialist endocrinologist of diabetes at the famous Boston Diabetes and Endocrine center & diabetes center. She is beyond talented in her medical practice and has over 15 years of experience as a medical professional. She worked at Dubai hospital, practicing endocrinology, diabetes treatment, and internal medicine with diabetes with diabetes center. Her position also involved supervising numerous interns and residents in training, a job she knows how to do all too well.
Dr. Ghada worked at Medicare hospital for around two years, receiving incredible experience dealing with a busy outpatient schedule with diabetes specialist for diabetes care. She also has a membership at the prestigious Royal College of Physicians in the UK, where she underwent some training. She is a member of several elite medical bodies, such as the Emirates Medical Association, the American Association of Clinical Endocrinology, and the American College of Endocrinology.
She offers a wide range of specializations with diabetes, such as treating chronic and acute endocrine conditions, thyroid disorders, pituitary disorders, diabetes treatment, diabetes care, high blood pressure, lifestyle changes and cancer management, and she is among the best diabetes doctors. She is also well-versed in all types of diabetes issues and problems and does an impeccable job of treating them. Her other services include conducting uss-guided biopsies, thyroid ultrasounds, and provocative endocrine tests for her patients in Dubai with best diabetes center.
Dr. Ghada is also an expert at treating infertility issues and sexual disorders in males and females. She can also offer treatment and consultation for hirsutism, a condition that involves excessive hair growth in females with best diabetes care specialist with diabetes care clinic. Last but not least, she also treats a range of conditions such as obesity, lipid disorder, blood pressure, diabetes mellitus, high blood, adrenal disorder, hypertension, high blood pressure, lifestyle changes and management, diabetes mellitus, calcium and vitamin- d disorder, and osteoporosis. Book an appointment with diabetes specialist for the treatment and management of types of diabetes care ( type 1 & type 2), high blood sugar and diabetes mellitus in best diabetes center.
Their Clients Says About Them
Clinic Name

Dr. Nagwa K. Akasha - Diabetes/Thyroid Specialist

Address

Mediclinic Deira City Centre Officer Building - adjacent to Pullman Hotel - Port Saeed - Dubai Location Map

Working Hours

Saturday – Wednesday : 10.00am to 9.00pm
Thursday: 10:00am to 8:00pm
Friday : Closed

Phone

050 754 1446

Website

drnagwaakasha.com
Dr. Nagwa Khalil Akasha is our personal pick as the top Dubai-based doctor for diabetes treatment. She holds degrees from an array of prestigious medical institutions across the globe. She studied extensively in the UK, where she achieved a master's degree in diabetes mellitus, a diploma in endocrinology and diabetes, and a certificate in diabetes care.
Dr. Akasha also has a membership in the Royal College of Physicians of Ireland and a diploma in dyslipidemia from Boston University. She also did her M.B.B.CH from the prestigious Ain Shams University in Egypt. Being a great student, she developed a love for imparting knowledge as well and currently teaches diabetes self-management to her many patients as well as medical students who are undergoing training.
She is an expert in treating hypertension, premature ovarian failure, diabetes, pituitary dwarfism, thyroid, and parathyroid complications, issues with adrenal glands, gynecomastia, erectile dysfunction, and hypogonadism. As for her experience, she has worked for more than 30 years and is clearly one of the best diabetes doctors in the UAE.
In her many years working as a medical professional, Dr. Akasha has dealt with a plethora of diseases and conditions. She is well versed in treating tumors, disorders related to mineral deficiencies such as calcium or vitamin D, and multiple endocrine neoplasia, otherwise known as the MEN syndrome. She takes a holistic approach with each patient and gives them immense dedication until they are healed. Patients love her for this and her kind demeanor during treatments.
Their Clients Says About Them
What Are Some Diabetes Complications
Although diabetes is a prominent health condition worldwide, we still don't know its root cause and why it occurs in people. However, we do know that diabetic patients usually go through a rise in blood sugar and glucose levels, so much so that their pancreas isn't able to produce enough insulin to balance it. This ultimately causes a string of health problems and diabetes care, such as nerve and kidney damage, heart damage, weakened blood vessels, and eye problems, amongst others to help with treatment.
Diabetes triggers a harmful increase in your blood sugar, resulting in increased sugar in your saliva. This can be extremely harmful as it attracts acid-producing bacteria, ultimately damaging your gums and enamel. What's more, it damages any blood vessels present inside your gums, leaving them susceptible to infections.
Diabetes patients, if left untreated, are bound to develop long-lasting complications to their blood sugar levels, which will ultimately skyrocket to dangerous proportions. This results in considerable nerve damage, which is not good news for anyone.
The nervous system is essential for delegating neural messages from the brain to different sections of our body and back. This is essentially how our bodies are able to see, feel, observe, hear, taste, move, and everything else. An issue with the nervous system because of damage caused by diabetes will have some dangerous outcomes, rendering us unable to carry on with simple daily functions.
Health problems With Feet
Prolonged nerve damage can essentially cut off the transport of neural commands and blood to your feet. What's more, raised blood sugar above a certain level will negatively impact circulation, causing great damage to your well-being. This can cause wounds, cuts, and sores on your feet or different parts of your body to heal slower or not at all. Worst case scenario, you might even have to amputate your leg if the damage is too great.
Health Problems With Eyes
Diabetic Retinopathy is an eye disease that can develop in diabetic patients with permanent damage. If the disease continues to grow, it can permanently lose vision in your affected eye. But don't worry; it is a treatable disease, and if handled effectively, a good diabetes doctor can prevent you from losing your eyesight.
Health Problems With Kidneys
Some diabetic patients often develop a certain kind of kidney disease called diabetic nephropathy. The disease can develop due to increased blood pressure levels and an alarming rise in blood sugar levels. As a result, your kidneys take on a lot of damage and eventually fail to clear toxic wastes and fluids from your body.
Diabetes can also lead to long-term sexual problems, which, although not as alarming, is equally detrimental to your well-being. Unchecked damage to nerves and blood vessels over a long period will ultimately make women lose sexual sensation. It definitely won't happen overnight, but you will feel the after-effects soon unless you get yourself treated. As for men, diabetes can cause impotence or erectile dysfunction over time as lesser quantities of blood are able to flow to your sexual organs.
Diabetes Increases Risk Of Cancer
It is common knowledge that diabetes increases your risk of developing cancer significantly. This is absolutely risky as some cancer treatments interfere with diabetes, making recovery far more difficult. Patients suffering from both often lose control of their blood sugar and undergo serious nerve damage over time.
Strokes And Heart Attacks
As mentioned earlier, diabetes balloons your blood sugar levels to massive levels for a long period. This will obviously create issues for your blood vessels and even damage them greatly if the condition is strong. As we know, increased blood sugar levels and damaged blood vessels are deadly combinations that can result in a series of health concerns, including strokes and heart attacks.
Diagnostic Tests For Prediabetes And Diabetes
If you have displayed early signs of diabetes, you will have to visit a medical center to run some diagnostic tests. Doctors generally administer three tests to check for signs of diabetes type 1 and 2: the A1c test, the glucose tolerance test, and the fasting blood sugar test.
The A1C test is the longest diabetes test and probably the most accurate in determining whether you have the condition. It involves measuring your blood sugar levels within a 2 to 3-month period; the presence of diabetes is determined depending on the various results.
An A1C result of up to 5.7% or below is considered absolutely normal and healthy. However, a result between 5.7 to 6.4% means you are currently affected by prediabetes. Finally, a 6.5% or higher result means you definitely have diabetes and should seek immediate treatment.
The glucose tolerance test requires you to drink a glucose-filled liquid so that doctors can measure your blood sugar level before and after. Patients generally have to fast the previous night, after which doctors will draw their blood. This is so that they can check your levels while your body is fasting. Drink the glucose liquid after this and check again after 1, 2, and 3 hours.
A 140 mg/dL result at 2 hours, or something lower, is a clear indication that you are healthy and normal. However, 140 to 199 mg/dL has the possibility of prediabetes, while a 200 mg/dL result of something higher is a clear indication of diabetes.
This test involves fasting for a night and then running a blood sugar test the next day. A 99 mg/dL or lower is considered normal, while 100 to 125 mg/dL means you have prediabetes. Finally, 126 mg/dL or higher means you have diabetes.
What Kind Of Exercise Are Best For Diabetes Prevention Or Management?
Calisthenics is a great form of exercise for diabetes management or prevention and should be adopted by anyone displaying health concerns in general. It includes common regimens like squats, pushups & pullups, lunges, and abdominal crunches, which are the most effective.
Doctors suggest taking it slow and maintaining a one-day gap to give your body some time to recover and prevent straining. What's more, any muscle-strengthening routine should be followed by a day of relaxation and rest. Try starting small and eventually focusing on each and every muscle group in your body.
People practice yoga worldwide for a good reason, and we're here to the point that out. It carries a lot of health benefits, including the potential to manage or prevent type 2 diabetes. Yoga helps manage your cholesterol, weight, blood pressure, and blood sugar levels as a whole. What's more, it also gives you better sleep and keeps you in a better mood.
Weightlifting is not just something done by pro-lifters and bodybuilders; there are lots of health benefits associated with the activity. Doctors suggest that weightlifting is a possible way of preventing or managing diabetes and should be practiced by diabetes patients. Weightlifting not only burns calories and builds muscles, but it also improves your blood sugar control allowing your body to tackle the effects of diabetes to some level.
The best part is you don't have to visit the gym to practice weightlifting exercises; just use some heavy objects in the house, such as water bottles or canned goods. You can even fill two bags with objects and control the level of weight you lift.
Pilates might sound confusing to most people, but it's really simple if you look at it. The activity boosts core strength and improves overall body coordination. You can join a Pilates class in a nearby gym or simply use instructional videos to learn the process. It's especially helpful for older women suffering from type 2 diabetes as it improves overall blood sugar control.
Aerobic dancing is another way to rejuvenate your body, make yourself fit, and prevent diabetes. Overall, it is a combination of exercise routines combined with aerobic and dance movements in a fast-paced setting. This form of exercise doesn't strain your body and is especially helpful for women diagnosed with type 2 diabetes.
Swimming is another joint-friendly exercise option that diabetes patients can do to lower blood sugar levels. It doesn't strain your body and lowers blood sugar as much as land exercises, which is a great benefit. If you don't know how to swim, there's always aqua jogging or water aerobics!
Most diabetes patients suffer from severe body or lower joint pain, which leaves them unable to do strenuous activities or exercises. Since this is the case, doctors recommend participating in a low-impact exercise strategy that involves lots of cycling. It is an exercise that doesn't need much energy and doesn't strain you physically.
This comes after acknowledging the fact that at least half the people suffering from type 2 diabetes also suffer from arthritis. As a matter of fact, obesity is a prominent risk factor for patients with type 2 diabetes and arthritis. Another condition to worry about is diabetic neuropathy, which causes severe joint pain.