The crucial network of glands and organs that manage your hormones works to keep your body's machinery healthy, efficient and best tissue function.
The endocrine system, as we call it, remains easy to ignore or take for granted when all your hormones are in order and to work well. However, even a small imbalance in this complicated system can lead to serious diseases such as endocrine disorders, diabetes mellitus, pituitary disorders, metabolic diseases, thyroid diseases, gestational diabetes, metabolic disorders and pituitary tumors. You'll find that ordinary doctors may prove inadequate to solve these critical metabolic problems. That's when you want to consult a specialist who comes with expertise and can recommend the correct treatment as best endocrinologists in Dubai.
Dubai has experienced development in leaps, jumps, and bounds. So, you won't have trouble finding a hospital, doctor, health consultant, or general medical help. However, general physicians may not deliver accurate diagnoses and offer proper care when it comes to complex problems with your endocrine system.
If you have the unfortunate fate of facing such problems, seeking the best treatment and care should be the top priority. The good news is there are reliable, qualified, and trustworthy medical professionals who serve and operate within the city.
The best endocrinologist in Dubai isn't necessarily one that takes on the maximum patients or earns the most. Endocrinologists in Dubai worth visiting are the ones who practice genuine care, come with years of experience with treatment of endocrine disorders, metabolic bone disorders, thyroid nodules, pituitary disorders, thyroid diseases, metabolic disorders and parathyroid disorders. Participated in the educational and awareness of endocrinal disorders, and serve in selfless positions across hospitals and medical centers.
Here are five of the best endocrinologists in Dubai whose expertise brings patients from all over the world. 
Top 5 Best endocrinologist In Dubai
1.Dr. Fatma Almarashi's Advanced Center for Endocrinology, Diabetes, and Metabolism (FACED):
FACED is a premier medical center that specializes in a wide variety of metabolic disorders, endocrine disorders, metabolic bone disorders, endocrine system, gestational diabetes, including diabetes and endocrine disorders.
The Center's approach to medical treatment seeks to set the hospital apart as a frontrunner in medical treatment in Dubai and beyond. The Center already enjoys the reputation of being among the leading endocrinology centers in the Middle-east. With a penchant for dedication, commitment, and satisfied patients, there's no doubt it will rise to the ranks in the international medical community.
And at the helm of their success is Dr. Fatma Almarashi. 
About Dr. Fatma Almarashi
Dr. Almarashi serves as both the CEO and Medical Director of FACED. She provides medical expertise, managerial experience, and organizational competence and leads this top-ranking medical Center from the front.
As the founder of the National Diabetes Control Committee, she continues serving as the chairperson and presides over the committee's actions, decisions, and programs for the prevention, correction, and cure of diabetes in the country.
This iron-willed lady also chaired the Research and Ethics Committee at one of the most prestigious hospitals in Abu Dhabi, the Al Rahba Hospital. Prior to this responsibility, the Mohammed Bin Rashid Academic Medical Center employed her as the Medical Director for their University Hospital. Here too, she contributed to major reviews, strategies, and more accomplishments than the average doctor.
These experiences, skills, and qualifications make her a contender for the best endocrinologist in Dubai and the country.
As a seasoned endocrinologist, Dr. Fatma Almarashi can handle any medical condition or disease related to the endocrine system such as metabolic bone disorders, endocrine system, diabetes mellitus, adrenal disorders, pituitary disorders, metabolic diseases, thyroid diseases and gestational diabetes. However, there are some core areas that Dr. Almarashi and FACED are more suited to handle as best hospitals with consultant endocrinologist for treatment such as thyroid nodules, insulin pump therapy, diabetes management and treatment plans.
The FACED Center has built a rapport for delivering exceptional support for every diabetic patient that enters its doors. The Center will help patients deal with any diabetic condition, including hypoglycemia, hyperglycemia, diabetic neuropathy, thyroid nodules, diabetes management and insulin resistance with endocrinologists in dubai.
There are countless stories of patients who moved from an ordinary clinic to Dr. Almarashi's Center in search of better diagnosis and treatment. FACED treats each incoming patient with diabetes with extreme care and the utmost professionalism.
Dr. Almarashi will correctly diagnose cases of obesity caused by hormonal imbalance or unregulated lifestyle and habits. Regardless of the cause, the symptoms may range from Type 1 diabetes and hypertension to pregnancy complications or even increased risk of tumors and cancer. Behavioral therapy, regulated nutrition, or even surgery may appear as viable solutions.
Thyroid disorders typically appear as a result of excessive or inadequate production of hormones. Goiter, hyperthyroidism, and other hormone related disorders can lead to life-threatening diseases. As an accomplished endocrinologist in Dubai, Dr. Fatma Almarashi specializes in diagnosing and treating all thyroid disorders.
Reproductive Endocrinology
Any patient who struggles with infertility may consult Dr. Almarashi. Her expertise in endocrinology covers all related clinical conditions, including reproductive endocrinology.
FACED's endocrinology department may carry out ovarian reserve fertility tests, check for polycystic conditions, semen tests, or x-rays of the fallopian tubes and uterus. The recommended treatment may entail a surgery or other non-invasive procedures, depending on the results.
Clinic

Dr.Fatma Almarashi Advanced Center For Endocrinology, Diabetes And Metabolism

Address

Building 64 - Suite 4009,Block C, Al Razi Building - Dubai Healthcare City -Dubai Location Map

Working Hours

Saturday To Wednesday: 09:00 Am – 6:00 Pm
Thursday: 09:00 Am – 2:00 Pm

Phone

045 136 155

Website

drfatmaendocrinecenter.ae
2.Dr. Nagwa Khalil Akasha
Dr. Akasha is among the most experienced endocrinologists in Dubai and the UAE. With years of experience, efficiency with internal medicine, and success with endocrinology and diabetes, she's renowned for excellence within the endocrinologist community.
About Dr. Nagwa Khalil Akasha
Dr. Akasha is a medical specialist, educator, academician, researcher, and pioneer in the field of endocrinology.
Her experience as an endocrinologist dates back over three decades. And 17 of those precious years of experience were in Dubai alone. She currently heads and serves in several medical boards and committees ranging from the AACE and ADA to EMA and the EDA too.
Today, she lends her unmatched expertise to specialty clinics that deal with diabetes mellitus, problems of the pituitary gland, thyroid issues, metabolic complications, and a host of other internal medicine treatments.
Dr. Akasha is passionate about raising awareness and sensitizing the public about diabetes and diabetic complications. Hence, her services include educational initiatives in medical colleges and teaching medical students about the latest developments, novel projects, and reliable treatments.
Her own educational qualifications outshine most other experienced endocrinologists in Dubai or any major city. She has multiple diplomas and certificates from the UK, Boston, and Ireland. Her MBBS degree is from a premier university in Egypt. And she carries a master's degree in diabetes mellitus from the UK.
Dr. Nagwa Khalil Akasha enjoys expertise in a wide variety of endocrinology and related conditions. Here are some of the areas she deals with the most.
Issues of the Pituitary Gland
Dr. Nagwa and her team excel in the treatment of disorders related to or caused by the pituitary glands. The approach involves identifying and mitigating the risk of any tumor or dysfunction. Serious pituitary diseases may require additional reviews, health management strategies, and more visits to the clinic.
Adrenals are among the most ignored parts of endocrinology. Veteran specialists like Dr. Nagwa ensure that every patient with adrenal gland problems gets dedicated care and precision medication.
The average clinic does not possess the management requirements to deal with extreme adrenal disorders. So, seeking reviews from an expert like Dr. Nagwa may be the best route to curing the disease.
Thyroid and Parathyroid Disorders
Anomalies with the thyroid glands can lead to hormonal imbalance and failure of any crucial bodily function. Dr. Nagwa Akasha treats each thyroid condition with the goal of ridding any syndrome or fixing any disorder.
Dr. Nagwa and her team remain experts in the diagnosis, management, and timely reviews of any thyroid disease.
Multiple Endocrine Neoplasia (MEN)
MEN syndrome appearing in the body is a rare disease. In most instances, it is inherited. Dr. Akasha delivers accurate diagnoses for such conditions and prescribes the best practices that can prevent cancerous developments from these conditions.
MEN disease is comparatively rarer but serious enough to warrant treatment. A small clinic may refer you to obscure doctors. But consulting a hormone specialist and endocrinologist like Dr. Nagwa remains the advisable choice.
Clinic Name

Dr. Nagwa K. Akasha - Diabetes/Thyroid Specialist

Address

Mediclinic Deira City Centre Officer Building - adjacent to Pullman Hotel - Port Saeed - Dubai Location Map

Working Hours

Saturday – Wednesday : 10.00am to 9.00pm
Thursday: 10:00am to 8:00pm
Friday : Closed

Phone

050 754 1446

Website

drnagwaakasha.com
3.Dr. Ghada Aoun: Boston Diabetes and Endocrine Center (BDEC)
Boston Diabetes and Endocrine Center seek to provide all-around diabetes care to patients in Dubai and around the world.
Their vision and values revolve around comprehensive diabetic treatment, awareness of hormonal diseases, educating people on the matter, and undertaking cutting-edge research on diabetes and related disorders.
Their Endocrinology Department also excels at treating diabetes and diseases related to hormones. The department remains headed by a celebrated endocrinologist, Dr. Ghada Aoun.
Dr. Ghada Aoun assumes the position of Medical Director at BDEC. She also has the distinction of being a specialist endocrinologist at the Boston Diabetes and Endocrine Center.
After securing her MBBS from Dubai, Dr. Ghada went on to qualify for Membership in the Royal College of Physicians (UK). Here, she earned her specialized degree in endocrinology. She's also a Fellow of the American College of Endocrinology, a member of the American Association of Clinical Endocrinology, and a respected member of the Emirates Medical Association.
With over 17 years of experience in internal medicine, supervision, and management, Dr. Ghada can deliver all varieties of health services when it comes to hormones and other endocrine disorders.
Her tactful approach to treating endocrine disorders makes her a worthy candidate for the title of 'best endocrinologist in Dubai.
Dr Ghada specializes in treating all sorts of thyroid conditions, including hyperthyroidism, hypothyroidism, nodules, and even cancers related to the thyroid gland. These conditions make up the most common illnesses among patients seeking help with Dr. Ghada and her hospital. Consequently, the hospital and its endocrinology department have gained a considerable and impressive degree of experience in these conditions.
Dr. Ghada's presence in the hospital ensures the most reliable care, minimal follow-up schedules, and budget-friendly prescriptions.
Her experiences with parathyroid disorders include hyperparathyroidism and hypoparathyroidism. Dr. Ghada remains distinguished in treating both the hyper and the hypo variations of parathyroidism.
Most patients reveal that their treatment was successful with minimal surgical procedures and a compassionate approach from the hospital, thanks to Dr. Ghada's approach. Her understanding of internal medicine also lends a hand in treating all of these disorders.
Osteoporosis and Deficiency of Vitamin D3
Hormonal imbalance and irregular nutrition can both lead to osteoporosis in women. Dr. Ghada has an impressive track record of handling such cases with success.
The majority of patients in this category are women. However, Dr. Ghada's years of experience in dealing with a wide variety of osteoporosis cases make her an ideal doctor for treating these associated conditions and considered best endocrinologists in Dubai. 
Clinic Name

BOSTON DIABETES & ENDOCRINE CENTER

Address

Villa 10, 5B Street Jumeira Road-Dubai Location Map

Working Hours

Monday – Saturday : 9.00am to 6.00pm
Sunday : Closed

Phone

043 805 555

Website

bdec.ae
4.Prof. Dr. Med. Roland Gartner: Medwin Medical Centre
The Medwin Medical Centre is a leading hospital that prioritizes the patient and his well-being over all other goals. The hospital is renowned for delivering European standards of services and physicians.
All the doctors, physicians, surgery specialists, and experts in internal medicine come trained from prestigious German medical institutions. They deliver one of the best overall medical services in the region.
Their Endocrinology and Diabetes section remains a stand-out department led by one of the best and arguably most experienced endocrinology specialists in Dubai, Prof. Dr. Med. Roland Gartner. 
About Prof. Dr. Med. Roland Gartner
Prof. Dr. Med. Roland Gartner serves as the head of the endocrinology department at this Center. The man has over 40 years of experience as a specialist and is widely regarded as one of the best clinical expertise and best endocrinologists in the entire industry.
As an alumnus of the University of Munich, his expertise covers all manner of conditions in endocrinology, including type 1 diabetes, thyroid disorders, issues with glands, and type 2 diabetes.
His approach, treatment, and follow-up programs will rival any American or European medical centers thanks to his excellence in the department. Any patient under his care receives unmatched treatment, consultant advantages, appointment online and full treatment of health conditions related to endocrinology and beyond.
Endocrinology remains a growing clinical field in Dubai and surrounding regions. And stalwarts like Dr. Gartner ensure that past experiences and future aspirations combine to create a holistic treatment environment for all patients in the region with best endocrinologist in Dubai. 
His areas of expertise and proficiency are listed below:
General internal medicine.
General diseases and complications related to the endocrine system.
All types of diseases and metabolic disorders are caused by thyroid misfunction.
Pregnancy complications arise from the endocrine system.
Polycystic Ovarian Disease treatment with follow-up reviews.
Dysfunction of the pituitary glands.
Endocrine tumors and recommended surgery for removing such tumors
Diseases in the body are caused by improper function of adrenal glands.
Osteoporosis and ostomalacia.

Consultant for internal medicine services
With exceptional experience in all things endocrinology, most of Dr. Gartner's patients regard him as the best endocrinologist in Dubai. It's clear that he enjoys years of experience, expertise in internal medicine, and success with endocrinology, including diabetes, endocrine disorders, adrenal disorders, pituitary disorders, metabolic diseases, gestational diabetes, parathyroid disorders, pituitary tumors and thyroid disorders. 
5.Prof. Dr. Mohamed Ali El Tom
Prof. Dr. Ali El Tom is a much sought-after expert in endocrinology and connected illnesses. He serves as head of the Endocrinology and Diabetes Clinic and takes a Swedish-centered strategy in treating patients with diabetes.
His years of experience in Endocrinology treatment, insulin pump therapy, thyroid nodules, diabetes management and hormone issues, including diabetes, have made him a pioneer in the field. Most patients with endocrine-related diseases and metabolic disorders receive instant help, timely reviews, and appropriate hormone balancing treatments from him. His accomplishments include certifications in internal medicine, general medicine, and endocrinology from Swedish and Sudanese institutions.
His care and ability to nurture patients with diabetes back to health have earned him an admirable rapport. As a result, he has the envy of physicians and the admiration of doctors everywhere. 
Dr. Ali El Tom's expertise has developed over years of experience and success. Here are some of the endocrine and hormone diseases he specializes in.
Diabetes Mellitus, including type 1 diabetes and type 2 diabetes. He also treats pregnancy conditions arising from diabetic causes.
Health conditions, diseases, or tumors caused by thyroid abnormalities.
Diseases of metabolism, including hypertension, vitamin deficiencies, Cholesterol, etc.
Surgery, therapy, and treatment for weight loss and obesity.
Low testosterone diseases and pituitary disorders.
Hormone regulation, treatment, sensory perception and expected cure of any disease/tumors that appear from such conditions.
Clinic Name

Uptodate Medicare Centre

Address

Al Otaiba bldg, 1st floor, flat 116- Above BinSina Pharmacy Al Dhiyafah Street - 2nd December St - Dubai Location Map

Working Hours

Saturdays to Thursdays:9:00 AM - 9:00 PM Friday : Closed

Phone

043 986 608

Website

uptodate.ae
The Layman's Guide to the Endocrine System and Endocrinology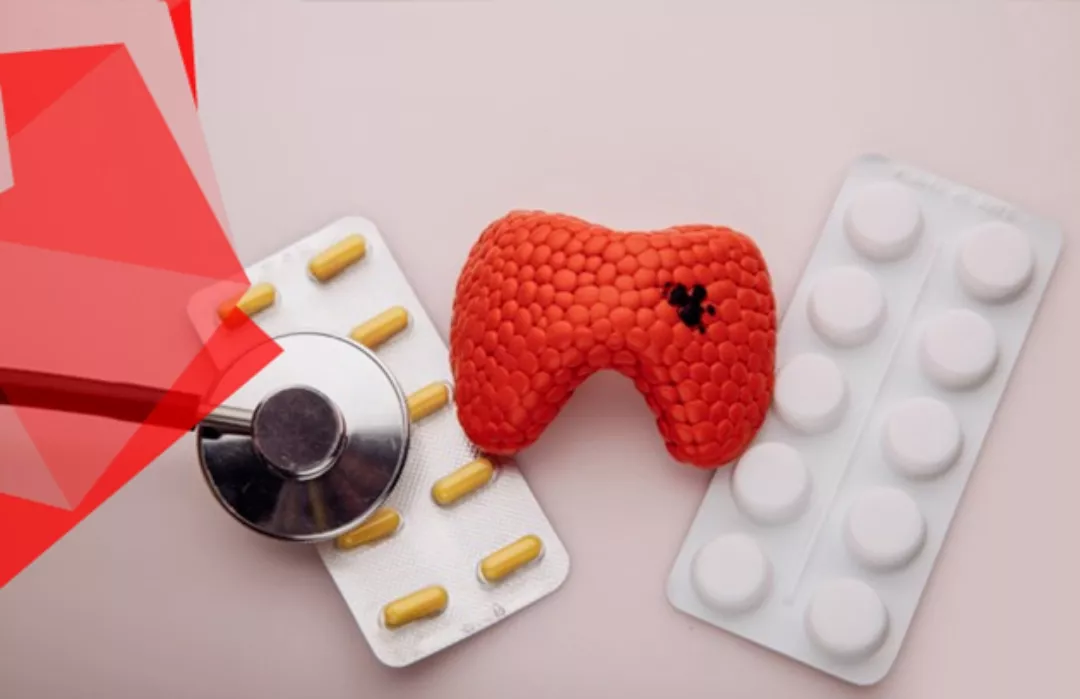 We've all come across the term 'Endocrine system,' but many of us rarely understand what it implies. Our understanding of this crucial system is poor and shady, to say the least. Additionally, our knowledge of the clinical specialists who treat these organs is even less impressive. 
So, let's get a breakdown of what this field of medicine entails and who is responsible for treating its problems. 
What Is The Endocrine System?
Our endocrine system represents a collection of organs and functions that maintain hormonal balance, regulate metabolic function, and ensure that a wide range of bodily activities remains normal and healthy.
When these organs and networks function properly, your body remains in tune with all its requirements. It may surprise you to learn that your hormones serve to help everything from physical development and reproduction to mood regulation and recovery from injuries.
That sounds like most of what our bodies do. So, it's no wonder that the endocrine system can also cause untold diseases if it fails. If you face any of these related diseases, the best bet is to find a reliable hospital, head to the endocrinology department, and seek doctors who treat the endocrine system. They are called endocrinologists. 
Who Are Endocrinologists?
The role and nature of Endocrinologists may often confuse people owing to their rare appearances in general medicine. People may have heard of them. But many do not realize what they do and whether they are true doctors in a hospital.
A common question many people wonder is, 'Are endocrinologists doctors? What do endocrinologists do?' And the answer is fairly simple.
Endocrinologists identify, diagnose, and treat health conditions related to the hormonal glands and related organs. And yes, they are full-fledged doctors whose specialty lies in the organs that make up our endocrine system.
Endocrinologists in Dubai may serve as a consultant or specialist who helps you identify problems being caused by the endocrine system in the body. They're also physicians who diagnose your thyroid or other endocrine-related diseases. Your doctor may recommend nutritional therapy as a treatment for your thyroid function or advise surgery for more serious diseases like tumors.
Once people understand what they do, the follow-up question usually involves more specific questions. For example, you may hear patients clarifying, 'When to see an endocrinologist? What they do?'
When Should I See An Endocrinologist?
There are a variety of health conditions that require the special attention of an endocrinologist. Diabetes remains a common and raging example of how the body faces issues when specific hormones do not regulate properly. A good time to consult an endocrinologist is when you exhibit or observe signs and symptoms of a diabetic condition.
Osteoporosis, thyroid disorders, issues with your pituitary gland, and Polycystic Ovarian Syndrome (POC) are all clinical issues that warrant a visit to an endocrinologist in Dubai or the city that's nearest to you.
There are many reliable endocrinologists in Dubai. But only a handful deliver true medical care and expertise to their patients. You'll find one of the best endocrinologists in Dubai simply by choosing one of the specialist hospital doctors listed above.
An endocrinologist can also help with obesity and associated problems in many cases. So, if you're wondering, 'Can endocrinologists help with weight loss?' The answer is an affirmative and resounding yes!
In most cases, surgery isn't the preferred route. For instance, diet management, correct nutrition, and adequate exercise can fix obesity issues in some cases. However, bariatric surgery may be recommended by the hospital and endocrinologist if the obesity goes up to health-threatening levels.  
The best endocrinologist in Dubai is a tag that cannot rest with a single endocrinologist. However, each of these five specialists in endocrinology continues proving their mettle in the growing sea of ordinary doctors and blossoming health institutions.
Experience worry-free procedures and reclaim your health when you engage with the best endocrinologist in Dubai, found in one of these individuals.
What kind of conditions do endocrinologists treat?
Endocrinologists diagnose and treat a variety of conditions related to the endocrine system, including diabetes, thyroid disorders, adrenal gland disorders, pituitary gland disorders, weight loss, obesity and disorders of the reproductive system.
How do I know if I need to see an endocrinologist?
If you are experiencing symptoms related to the endocrine system, such as fatigue, weight gain or loss, changes in appetite, changes in mood or sleep, or changes in menstrual cycle, you should consider seeing an endocrinologist. Additionally, if you have a family history of endocrine-related conditions or have been diagnosed with a condition such as diabetes, you should see an endocrinologist regularly.
What should I expect during my first visit to an endocrinologist?
During your first visit to an endocrinologist, the doctor will review your medical history, perform a physical examination, and may order blood or urine tests. They will use this information to diagnose any conditions you may have and develop a treatment plan.
How often should I see an endocrinologist?
The frequency of your visits to an endocrinologist will depend on your specific condition and treatment plan. Some patients may need to see an endocrinologist regularly, while others may only need to visit occasionally.