Whether for people needing a good relaxation massage or require healing or relief of pain, a Thai massage with its therapeutic effect works its magic on the full body to give you the best results! But isn't it the same as a regular massage in Dubai? Not quite! One thing common with regular massages is the experience that is open to all ages but other than that, the massage is entirely its own unique type of therapy.
Why get a Thai massage when you can opt for various other soft massage services? Preference! The traditional use of lotion or types of oil to perform the perfect massage is disregarded, and the traditional Thai massage is done fully clothed. They use the arms, legs, and feet to perform various skills, all contributing to improving your flow of energy. In addition, it's also one of the best non-pharmaceutical approaches to getting rid of your issues with a broader range of benefits of Thai Massage.
The various stretching techniques and acupressure, among other multiple methods, improve circulation and can enhance flexibility, so ordinary people and athletes benefit from the best Thai massage. Moreover, people with more severe health issues like arthritis, stress, tension headaches, and intense back pain are known to benefit entirely from Thai massage, with additional studies backing this claim.
So if you need a massage, the best Thai massage in Dubai might be your non-pharmaceutical ticket to eliminate all your physical and mental problems. You should talk to your physician before getting a Thai massage if you have certain medical conditions since you'll be participating in various stretches and positions that might have adverse effects.
But other than that, the best Thai massage in Dubai is worth all the money! That said, choosing a center, hotel, or spa that offers the best Thai massage in Dubai can be quite the work if you don't have any experience with these services. Luckily, to make it easier for you, together with our immense knowledge of Thai massage and Dubai, we bring you a list of the best hotel, spa, parlor, and center that offers the best Thai massage in Dubai that are worth going to.
In addition, if you've never experienced it, this article will help you with everything you need to know about Thai massage to get you started!
10 Best Thai Massage In Dubai
Siam Home Spa is a luxurious, reputed British co-owned spa that offers multiple massage services, including the best Thai massage in Dubai! They are widely known by people across the country for their excellent treatment with unmatched quality services. Your satisfaction will always be guaranteed since their leading team of highly passionate, qualified massage therapists, led by Sally Kambuya, who has over 12 years of experience, are entirely committed to keeping their standards as high as possible.
This is one of the many reasons they have so many happy clients and are standing proud and tall with over a 4-star rating and hundreds of positive reviews today! Suppose you're still not convinced and wondering why they are a cut above the rest, on top of giving their customers the luxurious spa-day experience at the center, they also offer home spa services. So you'll never have to leave your house or waste time taking a trip to the spa ever again!
They bring a different meaning to luxurious services brought to you in the comfort of your own home, quickly making them one of the best spas out here in Golden mile, Palm Jumeirah. Everyone loves excellent services that care about their customers. So if you're here and rejuvenating, finding relaxation after a hectic day, or looking to reap all the benefits of the best full-body Thai massage in Dubai sounds like you, Siam Home Spa is where your attention should be.
You can quickly book an appointment at their easy-to-scroll website, which is accessible to any customer that wants to experience these luxurious treatments and services. They are available seven days a week from 10 am to 10 pm and are determined to give you the best body massage experience you've never had!
Massage Center

LinSpa Dubai

Address

23rd Floor, 2301, The Exchange Tower, Opp. JW Marriott Marquis Hotel, Business Bay, Dubai Location Map

Working Hours

Everyday:Open 24 hours

Phone

056 525 0064

Website

linspadubai.com
Craving one of the best Thai massages in Dubai? The full body massage that brings you the pinnacle of tranquility? Or maybe have the first great experience of relieving a stressful day at work with the best traditional Thai massage in the heart of Dubai?
If any of these questions relate, you should add LinSpa Dubai to your list of the best thai massage center or spa to visit and experience a great range of massage treatments the city has to offer! Situated at Business Bay, LinSpa Dubai has a very good reputation to maintain as best thai message in Dubai.
With some of the top elite people in the world as their clients, people can't seem to stop talking about the wonderful services they offer, and yes, we can't seem to stop agreeing with the great reviews as well! Their professionalism is unmatched, and their team of Thai massage specialists has unparalleled experience since people keep coming back for the highest quality treatments for sore muscles, full body massage, deep tissue massage, thai body massage, and various other body pains and problems.
Other than a Thai massage, they offer various services like Swedish relaxation massage, hot stone massage, deep tissue massage, traditional thai massage, spa treatments, sports massage, traditional balinese massage and aromatherapy oil massage, along with other facial services you might want to indulge in massage center. So if you're here in Dubai and you want your body and mind to experience the pinnacle of a relaxed state with a Thai massage or the other services mentioned, you can easily book an appointment with LinSpa Dubai by visiting their website.
Their socials and toll-free numbers are laid bare on the website, so you can quickly get in touch with them and have the perfect relaxed evening or day with friendly staff of massage center.

When it comes to finding a Thai massage in Dubai that fits your criteria, the search for thai massage is often long since Dubai is packed and filled with the most grandiose spas and centers that offer the best traditional Thai massage services. However, the most well-equipped center for the best traditional Thai massage in Dubai often comes with a bundle of great services combined, the best reviews and ratings of thai massage, and one that offers a great luxurious experience for a client as best thai message in Dubai.
Introducing the best spa that ticks all these boxes is Home Care spa for thai massage. They welcome each client with open arms to experience reality-escaping therapies and treatments, including the best traditional Thai massage in Dubai, for a staggeringly mid-pricing and a range of reasons! Whether it's for your flexibility, range of motion, spa treatments, body treatments, body wraps, hot stone, with essential oils, improved circulation, or other medical reasons, Home Care Spa is fully equipped with the best thai massage therapists that only care about you and your problems.
To get you started with thai massage, they have various packages with bundles of offers you can easily select on their website to book your first appointment. In addition, they also offer their clients membership cards that have multiple offers and benefits to get other thai massage benefits. If you're in Dubai, you can book an appointment with Home Care Spa with the toll-free number or their socials, conveniently placed on their website for you!
4.Elixir Ukrainian Massage Spa
A first-time Thai massage experience in a high-end spa in Dubai can be heart-wrenching. But not only because of how foreign Thai massage and the techniques used differ from a regular type of massage. But also because of the luxurious aura that radiates from the most world-class spas and thai massage centers.
Next up on our list is Elixir, a Ukrainian-owned massage thai massage and spa center that will make you as comfortable as you are at home and pay the most reasonable price for the finest Traditional Thai massage in Dubai, along with other high-quality services!
This treatment center is located in Hilton Dubai AI Habtoor City, Sheikh Zayed Road, Business Bay. It may be the right one for you if you value inexpensive high-quality treatment, with an establishment that prioritizes maintaining the best hygienic environment for thai massage. Elixir also provides its customers with only the best thai massage with most highly experienced, and certified Russian massage therapists that whole-heartedly strive only for excellence as best thai message in Dubai.
Indulge yourself in various services like the Moroccan bath body ritual and tension-relief massage, the double paradise that involves a four-hand massage therapy executed by two trained therapists, traditional Thai massage, herbal compress massage, aromatherapy massage, sports massage, body wraps or multiple other relaxing services. Along with plenty of very good positive reviews, Elixir is rated one of the best thai massage centers in Dubai. If you want the finest offers and the most relaxing massage experience, go book your first appointment with Elixir using their toll-free numbers pinned on their website to get thai massage appointment for best massage services.
Regarding a multicultural work environment, no one does it better than Beauty Thai Spa, located in Metropolis tower, Business Bay for best thai massage place. Various trained professional masseuses from around the world have gathered at this parlor to give you the ultimate massage experience you've always wanted.
To start off, not only do they offer their clients one of the best Thai massage in Dubai but they also offer Indian, Arabic, Vietnamese, and Korean styles of massages. Other wide range range of services for your body include the six hands massage, different stretching massages, and a very good Moroccan bath treatment, thai massages, herbal compress massage, among others to help you get the most relaxing time possible!
Beauty Thai Spa operates with excellence in mind and clients' satisfaction is its main priority. Hence, they include various special offers and exclusive discounts in their packages all for you to easily claim. The spa is open seven days a week and provides 24/7 services to its clients making them among the first but not the last establishment to exclude rest days with best thai message in Dubai.
Easily book your appointment today at their website to find the perfect service for your needs and experience some of the most highly recommended massages place in Dubai.
Have you ever been to a luxurious, award-winning massage center in Dubai? Now you will! Cora Spa has been certified as the winner of the Luxury Lifestyle Awards for the category of the best Luxury Spa Massage Center in Dubai. But don't let the thought of this center being over expensive stop you from getting the best experience of a Thai massage in Dubai since their packages include various offers, and it's awfully priced low compared to other luxury spas in the area as best thai message in Dubai.
Cora Spa is located on Sheikh Zayed Road and their professional massage therapists are experts in not only Thai massage but other massages which include Chinese message, Indian message, Arabic message, and other spa services. If work gets you stressed out, you know who to book an appointment with. The official Cora Spa features a fill-in-the-blanks type of booking system where you add all your personal details to book and pay later at the center. You can also contact them personally from the toll-free number on their websites or learn about them from the socials posted.
Massage Center

Luxury Home Spa

Address

Home or hotel State Dubai

Working Hours

Everyday:Open 24 hours

Phone

055 124 3798

Website

coraspa.ae
If you're like us and you hate waiting, look no further! Our senses and expertise knowledge in spas and centers that offer great Thai massage tell us that Luxury Home Spa might be the perfect service for you. They are set on delivering the finest of their services straight to your room or hotel in just 30 minutes.
Paired up with some of the top leading massage therapists in Dubai, their expertise is in a range of services. These services include Thai massage, Shiatsu massage,  Balinese Massage, Swedish massage, Deep tissue massage, and Zen massage, all helping you eliminate various bodily problems and health conditions.
Their main goal is to help you achieve the perfect balance and harmony between your mind, spirit, and body with only the authentic Thai massage and the other massages mentioned. You can reach out to them and book an appointment at their website for best thai message in Dubai.
You never have to go for a 5-star spa treatment in Dubai ever again since Luxury Home spa brings the full luxury experience to you at your doorstep. They also take pride in their low charge on all these services putting you and your body as the top-most priority.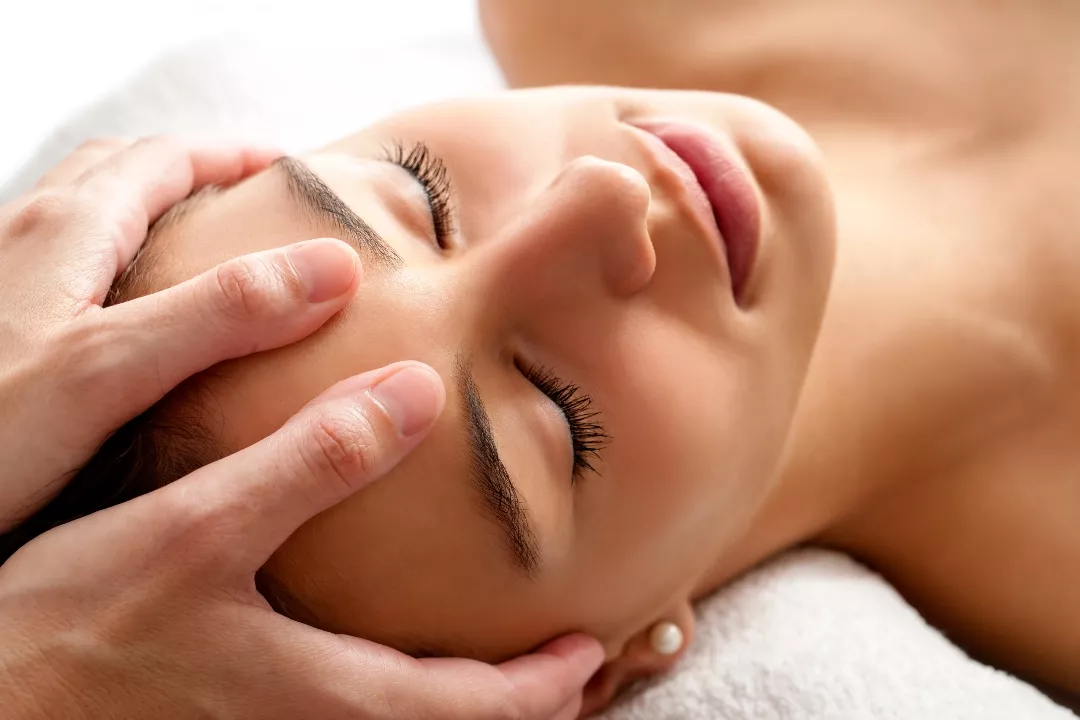 As the spa's name suggests, Escape Reality Dubai makes sure you have the greatest unearthly experience filled with pleasure and happiness. If you're suffering from stress or various health conditions that need a massage like Thai massage with therapeutic effects or just want to relax after a long day at work, Escape Reality Dubai provides the full treatment for all genders and ages.
They bring you the most authentic experience of the truest form of Thai massage in Dubai and other services. These services include various European massages, an escape jacuzzi to treat your body and skin, and pampering your feet and hands with services like foot-scrub, pedicures, and manicures; they are fully dedicated to delivering the highest level of comfort that you deserve with best thai message in Dubai.
Escape Reality Dubai, together with its affordable prices, also brings you some of the most beautiful, talented, and professional massage therapists belonging to various communities. These beautiful therapists from various parts of the world include Koreans, Moroccans, Russians, Ethiopians, Chinese, Vietnamese, and Thais all highly trained and experienced in distinct forms of massage therapies. To gain the ultimate relaxation, you can easily go to their website and book an appointment on any day of the week between 10 am to 1 am.
Massage Center

Monaco Massage Center

Address

2th floor in Monaco Hotel near Deira Clock Tower, Abu Bakker Al Sidique Street- near Deira - Dubai Location Map

Working Hours

Everyday:Open 24 hours

Phone

052 605 2431

Website

monacospa-dubai.com
If you're in Dubai and going to spas for Thai massages is your secret form of therapy, you're in for a treat! People normally go to spas to experience relaxation, increase energy, circulation, and all kinds of cures for various bodily and mental issues. If you're one of those people, we implore you to visit Monaco Massage Center to experience one of Dubai's most prestigious Thai massage and other massage therapy services.
Located in one of the oldest cities of Dubai, Deira, not only will you experience the beautiful history, but you're going to be experiencing the best health and wellness massages in the country. Monaco Massage Center is equipped with the perfect team of highly trained professional massage therapists that will meet all your massage service needs. They have expertise in various types of massages including, our favorite Thai massage services and other luxury services. This includes Aromatherapy massage, Oil massage, Reflexology massage, the finest Moroccan bath, etc.
This center has over a 4-star rating, and their happy clients' reviews on Monaco Massage center all point in one direction, comfort at its highest peak. Regarding comfortability, no one does it better than Monaco Massage Center. All the staff and the top-class massage services they offer will truly help you attain your highest relaxed state.
If you want to have the full Monaco Massage Center experience and get yourself the Thai massage in Dubai you've been longing for, easily visit their website and get in touch with them using their toll-free number or socials posted. Make your reservation today!
If you're wondering where you can get the most authentic Thai massage experience in Dubai, you're looking at it! Namm Spa-Dubai is highly recommended if you're in Dubai by netizens and experienced Namm Spa-Dubai clients, with the most reviews and ratings on Google, and it's not all just for show. The word Namm, pronounced as "Narm" in Thailand, is an actual word meaning "water." An element we can't live without, and usually, water is used as a symbol in meditation that symbolizes the infinite flow of energy that breaks down all blockages in life, helping you attain healing and inner peace.
What symbolizes a Thai massage better than water? Thai massage has been used for centuries as Thai medicine for healing and to improve the overall flow of energy within a human being. Namm Spa in Dubai perfectly captures the entirety of the full Thai massage experience you would normally find in a Traditional Thai massage. Their only goal is to rejuvenate their clients that are exposed to modern life, the healing that they well deserve, and find the inner peace that's been disturbed by their hectic day-to-day life with .
The comforting aura starts from the name of the spa to the last bit of the establishment's aesthetics; your experience will be truly relaxing and soothing. The staff of Namm Spa in Dubai are fully dedicated to their work and give their clients the whole calming experience with trails of petals and flowers, etc., according to your celebration and needs. They are also equipped with an amazing team of professional massage therapists that meets all your needs with various services.
This spa is meant for people that need that break and if that sounds like you, go to their website and easily book an appointment with Namm Spa-Dubai and experience the best massage services that come with reasonable pricing.
Thai massage is one of the best non-pharmaceutical approaches anyone can take to tackle a myriad of body issues. We can all agree that its therapeutic effects are extremely beneficial since it's been used to treat various issues and has been passed down for centuries.
If you ever find yourself in the Middle East, you can use this list of our 10 best Thai massage centers in Dubai to find the perfect spa that relates to you and experience the sheer relaxation and authenticity of a traditional Thai massage.
Are Home Massage Services Allowed In Dubai?
With proper licensure, Thai massage and other home massage services are allowed. However, you could be spending time in jail if you do not have proper papers and licenses from an authorized center.
Do You Need To Be Clothed During A Full Body Massage?
Depends on the type of massage you're getting and your preference. You need to be fully clothed during a Thai massage but other regular massages use oil so you can be half-naked or fully naked, whichever you prefer, during the session.
Are There Certain Things You Should Avoid After A Thai Massage Therapy?
People normally refrain from not drinking enough water, eating a large meal, drinking alcohol or coffee, or doing certain types of exercises or activities that might hamper the full therapeutic effects of a Thai massage
How Frequently Should You Get A Thai Massage?
While there isn't a limit to Thai massage, most experts confirm that you should at least get Thai massage as often as three to four times a month to reap the full benefits of the treatment.
Will My Body Hurt After A Thai Massage?
It is fairly normal to feel a little sore after a Thai massage since it involves a lot of stretching but you shouldn't feel pain from it.